Updated May 14, 2018
 Application 2018 closed!   Participants are now selected.  
Status: Of the 262 full applications, 144 fulfilled all eligibility criteria. The 41 top-ranked candidates were invited to a complementary interview and submission of full documentation. Finally, 16 applicants were offered an EMJMD scholarship. A few of the pre-qualified candidates may participate on own or other financing. 
This 2 year Master in Urban Climate and Sustainability (MUrCS);
gives you a critical understanding of the complexity of urban sustainability and the need for local action to combat global climate change.
offers several professional pathways in leading sustainable urban climate change adaptation/mitigation
enables you to operate in senior positions – in both the public and the private sectors – to lead sustainable and climate oriented planning.
is open for both existing urban professionals as well as those with multidisciplinary environmental backgrounds.
The curriculum is designed to inter-link three thematic areas: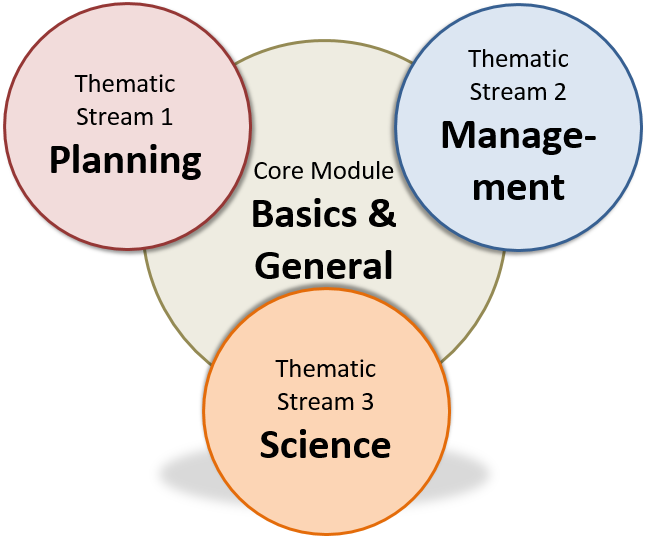 The programme language is English.