Last updated on May 4th, 2023
MUrCS 2023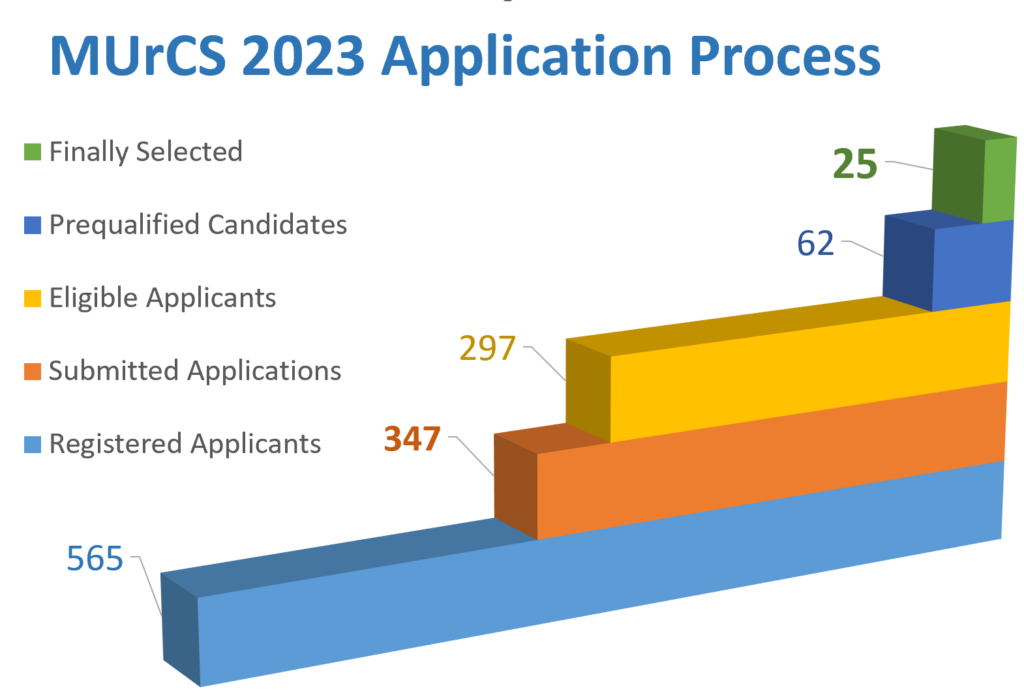 MUrCS 2022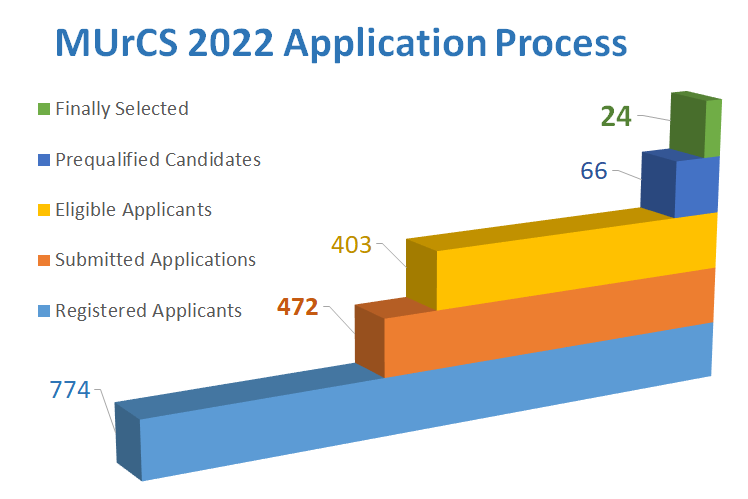 MUrCS 2021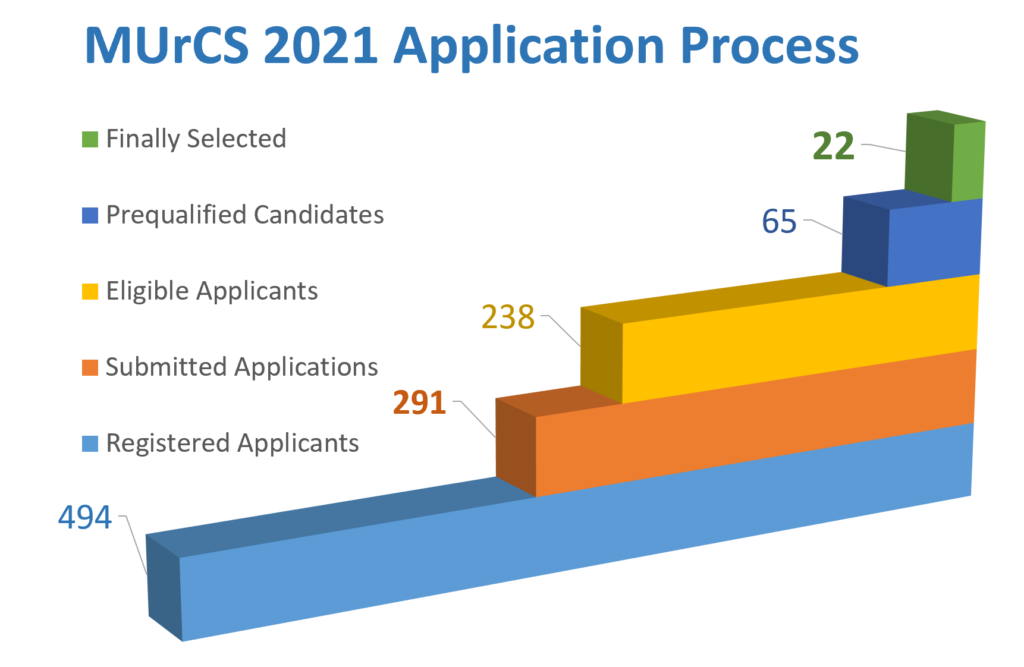 MUrcs 2020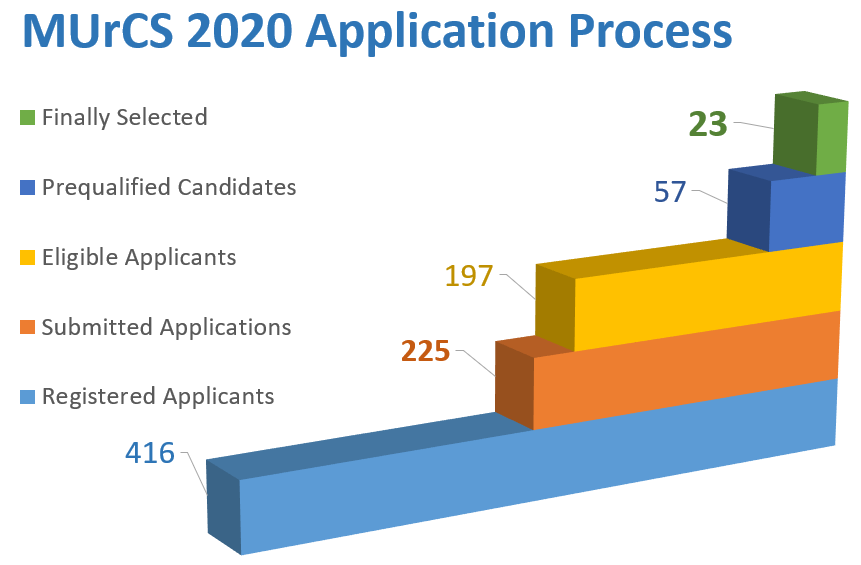 The third application batch showed more than 50% increased interest in MUrCS. The portion of ineligible candidates decreased, which shows that the criteria were more clearly understood. The final stage included more candidates than the year before, and 10% of the applicants were selected.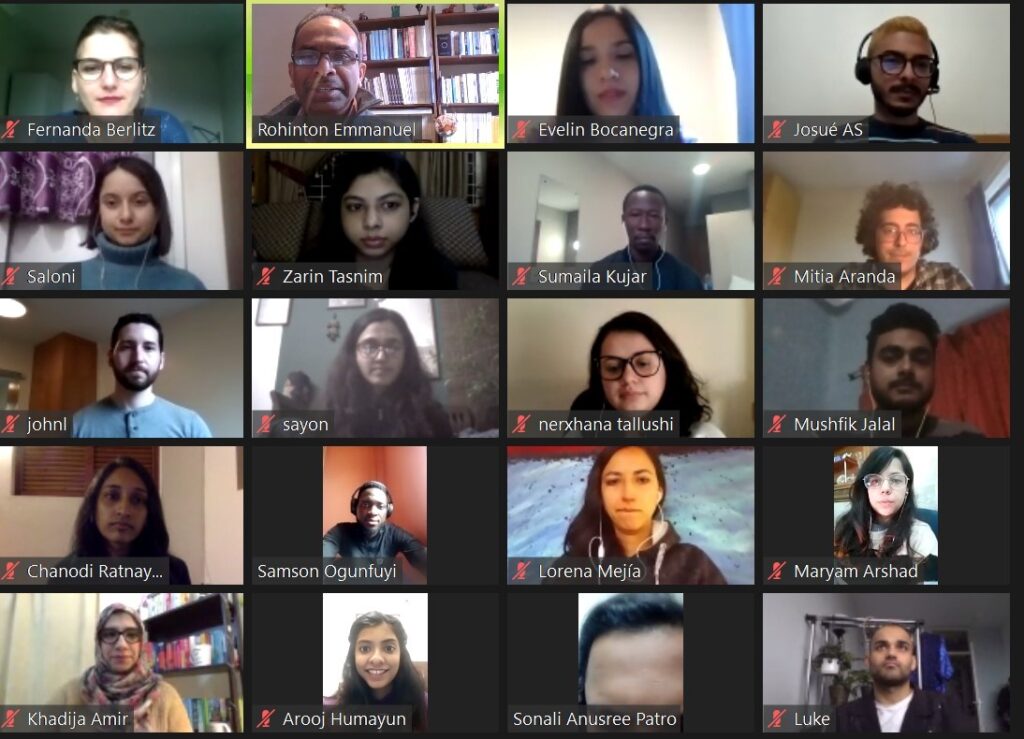 MUrCS 2019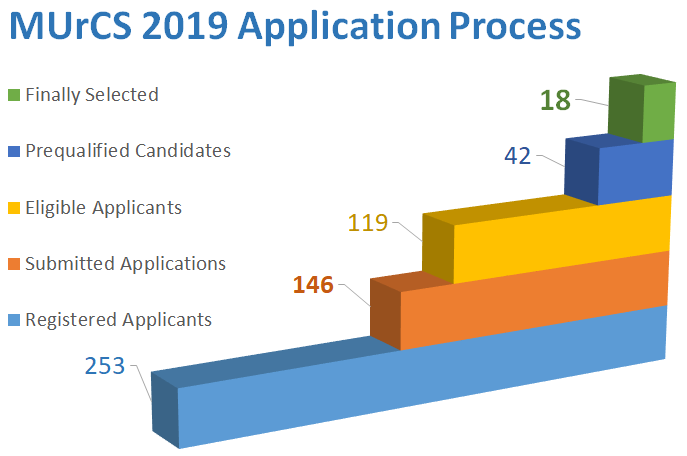 The second application batch did not include any EoI, since the webpage now was fully developed before the announcement. The eligibility criteria were clearer described, and the form also included a 'needle's eye' test to proceed. This resulted in 253 registered applications, whereof 146 were completed and submitted. Out of these, 119 were eligible for the pre-qualification, where 42 top-ranked candidateswere invited to interview and submission of their full documentation. Out of these, 18 were selected.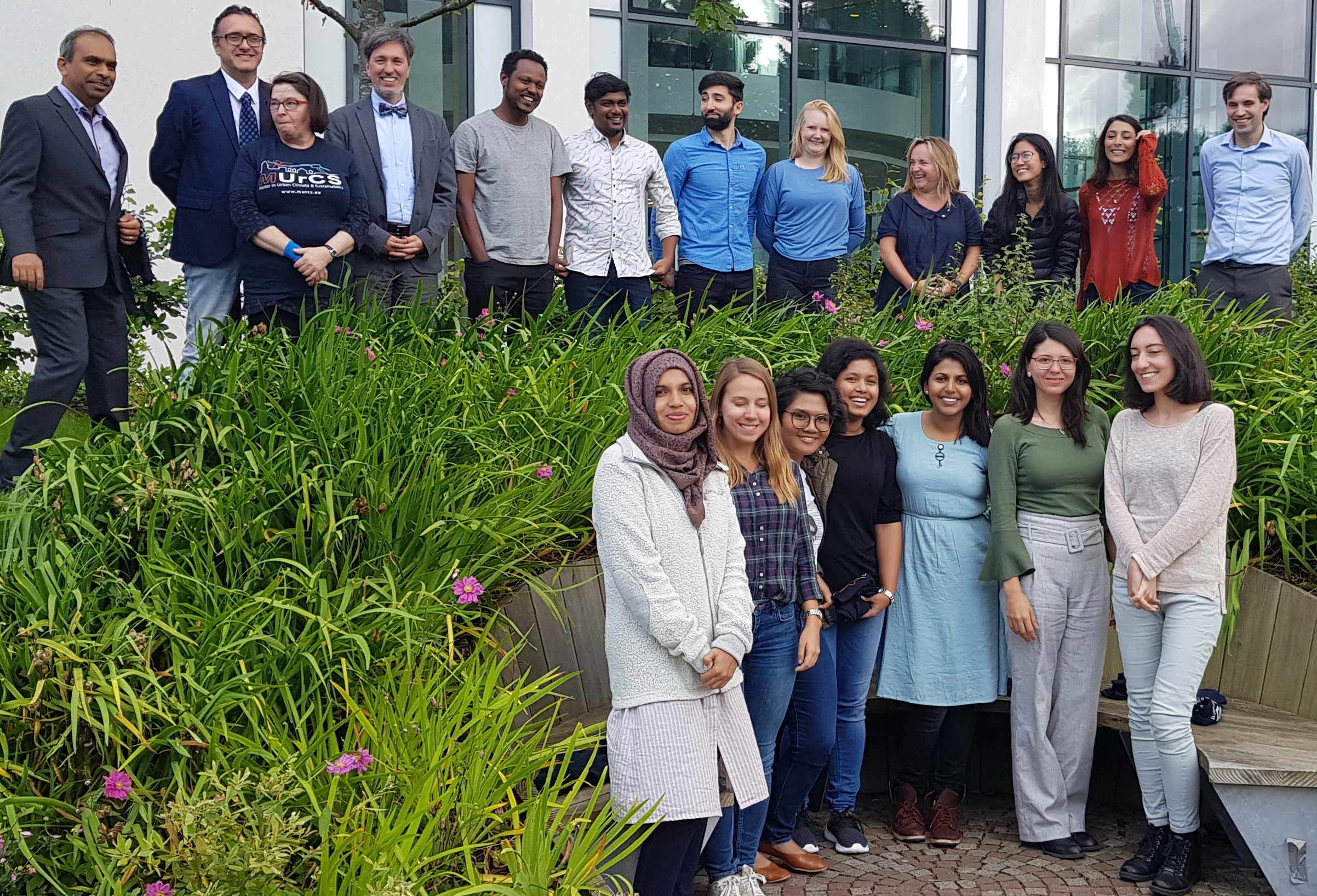 MUrCS 2018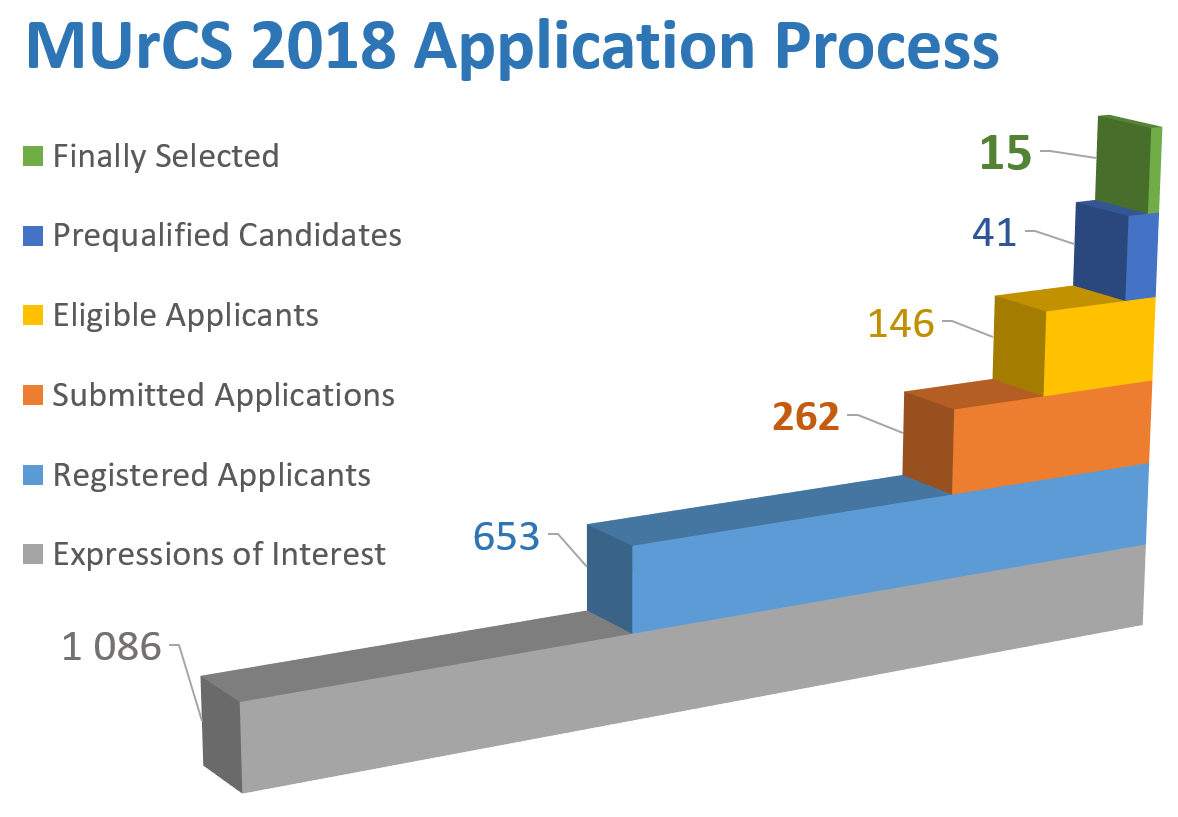 Initially, there were over 1,000 Expressions of Interest to the programme, and 653 persons registered in the application system! Of the 262 full applications submitted, only 144 fulfilled all eligibility criteria (BSc degree + work experience + English proficiency). The 41 top-ranked candidates were invited to a complementary interview and submission of full documentation. Finally, 15 applicants were selected. A few of the pre-qualified candidates may participate on own or other financing.
Thus, one out of ten eligible applicants were accepted to the programme and offered full financing through an EMJMD scholarship!