Last updated on June 14th, 2018
The MUrCS consortium is built up by a number of partners from different sectors.
Core Partners
---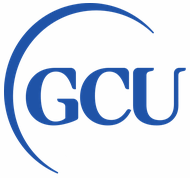 Glasgow Caledonian University (UK) is the overall programme coordinator and leader of the Management stream.
Research underpinning MUrCS emanates from the Sustainable Urban Environment Research Group (SUE-RG), a large group of researchers within the Department of Construction and Surveying, ranked among top 20 in the UK for its research impact. Led by Prof Rohinton Emmanuel with international research interests in energy efficiency and sustainable urban development, SUE-RG spans areas including building performance, indoor environment, carbon management and sustainability.
The SUE-RG has longstanding expertise in urban sustainability with special emphasis on urban heat island research and mitigatory approaches to reduce its overheating potential. As a result, the group secured funding from the Glasgow Clyde Valley Green Network Partnership (GCVGNP) to explore the potential of green infrastructure to tackle the overheating problem likely in the near future, due to climate change augmented by urban warming in the Glasgow and Clyde Valley region. Additionally, the group has recently secured funding from the European Commission to develop green infrastructure assessment protocols for urban green spaces across the EU.
Contact person for GCU and the consortium: Prof Rohinton Emmanuel
---


Lahti University of Applied Sciences (Finland) is the ledaer of the Planning stream.
LAMK has well established and extensive connections with local and regional working life partners providing realworld examples to its students. International relationships, projects and exchanges have been steadily increasing, leading to better opportunities in international education and research. Focus areas include, clean and dynamic environment, well-being and regenerative growth, design and smart industries.
The Faculty of Technology has increased the volume of environmental R&D projects, especially in the area of sustainable urban environments, so that they form the majority of faculty's external funding. This provides opportunities to both Bachelor and Master programmes to play a significant role. Dr Eeva Aarrevaara is the programme leader of the Master programme in Urban Sustainability. A key strength of LAMK team is the connections with practice-based projects, R&D projects, education and thesis work in the following areas: urban and communicative planning, protection of cultural environments, energy efficiency of built environment, sources and use of renewable energy, recycling and reuse of materials, waste treatment and management of storm-water in urban settings as well as modern education technology.
Contact person for LAMK: Dr Eeva Aarrevaara
---


University of Huelva (Spain) is the leader of the Science/Technology stream.
UHU bring several research activities that support MUrCS pedagogical and research requirements. Prof JL Aguado Casas, Department of Applied Physics is the Programme Leader for MSc in Environmental Technology. UHU team has access to the teaching and research capabilities of four groups: Air Pollution Research Group, focused on atmospheric aerosols and pollution; Computing Chemistry Research Group, studying thermodynamic behaviour of complex systems of fluids (water, hydrates, etc.); Centre for Research in Sustainable Mining, with the ability to analyse and establish remedial strategies against water pollution; Environmental Radioactivity Research Group, bringing a complete set of modelling techniques that could be used in geology, air pollution, meteorology or biotechnology applications.
UHU has extensive expertise in a wide range of environmental instrumentation and measurements. Other expertise includes Environmental Impact Assessment (EIA), Strategic Environmental Assessment (SEA) and Geographic Information Systems (GIS) and Health Impact Assessment (HIA).
Contact person for UHU: Prof Juan Luis Aguado Casas.
---
Associated Partners
Following partners are associated with the core team, and provide resources such as teachers, thesis ideas and supervision, study visits, internships etc:
Academic Partners
Institutional Partners
Industry Partners